There are a huge range of van brands, types and models on the market – and all of them offer advantages and disadvantages to their owners and drivers. Jobs to do with a van have increased a lot – especially over the last couple of years due to the pandemic – and that has increased the demand for these versatile vehicles.
Finding the right one for your needs can be a challenge, however. With so many different types to choose from, it all depends on what the van offers and whether those features and specifications will be useful in completing any jobs you have scheduled.
We're going to dive into what you need to consider before choosing a van and offer some suggestions as to what vans might be useful for any van jobs you have lined up.
What Do Vans Offer That Cars Don't?
One of the biggest differences between a van and a car is the size, with the design and construction of these vehicles focused on increasing cargo capacity – whether that's goods or people. While there are some cars that are bigger than the standard size, and offer good payload capacity, they are limited in what they can do compared to even the smaller vans.
There are also van conversion opportunities for those looking for a personal vehicle. Whether it's for road trips or business-related, there are plenty of ways to take the van and make it your own. Again, you'll need to find the right van model that will let you get the most out of it. Remember, any conversions you do can limit the potential list of sellers, although some places will be any van when the time comes.
Why Are Van Jobs Becoming More Common?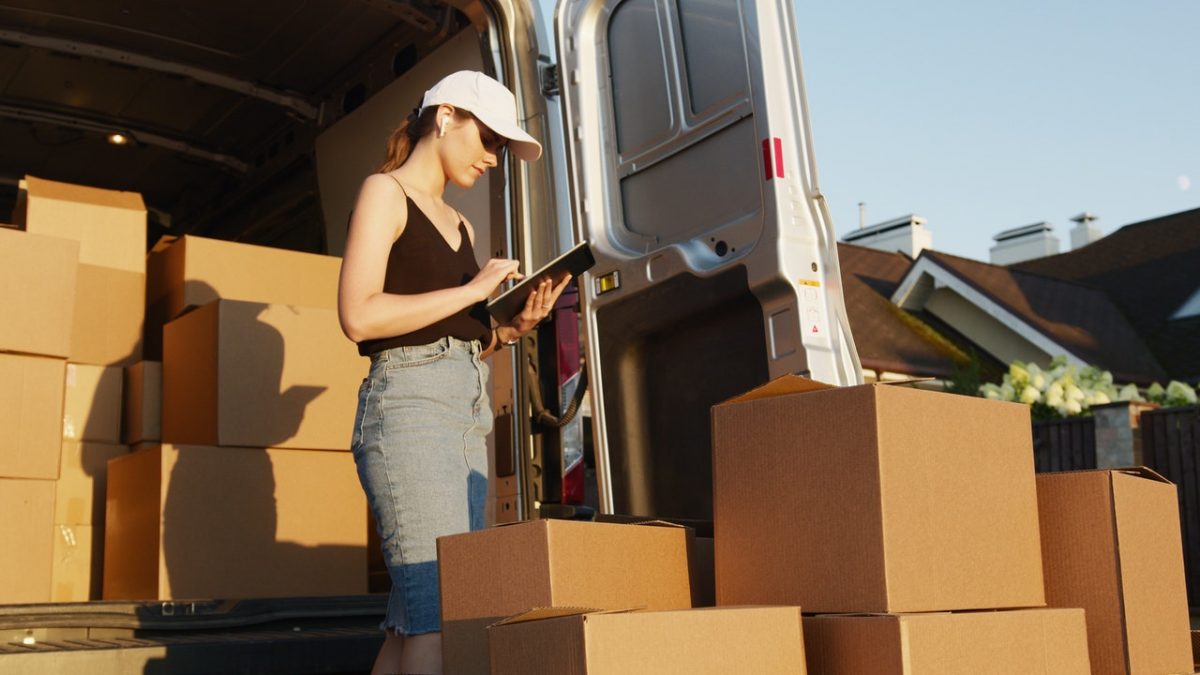 There are many reasons you might be seeing more and more jobs to do with a van appear. The most obvious is due to the pandemic. With restrictions and lockdowns, internet shopping and online food orders increased, meaning more drivers were needed. Even with restrictions easing since then, the convenience and range of products available has kept drivers busy. Businesses can also hold more stock in warehouses than they can in a store, so buying in bulk is easier.
Taxis and people transportation is also a big opportunity for drivers, as socialising becomes normal again and people want to enjoy their time without having to drive or worry about parking.
Many workers carry products, tools and equipment – not to mention supplies – with them to complete their work, and this sometimes requires more space than a car can offer.
What Factors Go Into Choosing A Van?
Before even starting to look at a specific van, it's worth thinking about what features or specifications you need to successfully complete the jobs you're planning to take. Knowing what you aim to achieve, and how best you can do it, will help you narrow down the massive list of potential van models available to you.
For some people, it's about practicality. With others, its cost. There are many different reasons you may choose a particular van, but considering a range of factors will ensure you cover all bases and get the most out of whichever you choose. Any or all of the following factors should be included in your decision making.
Access And Capacity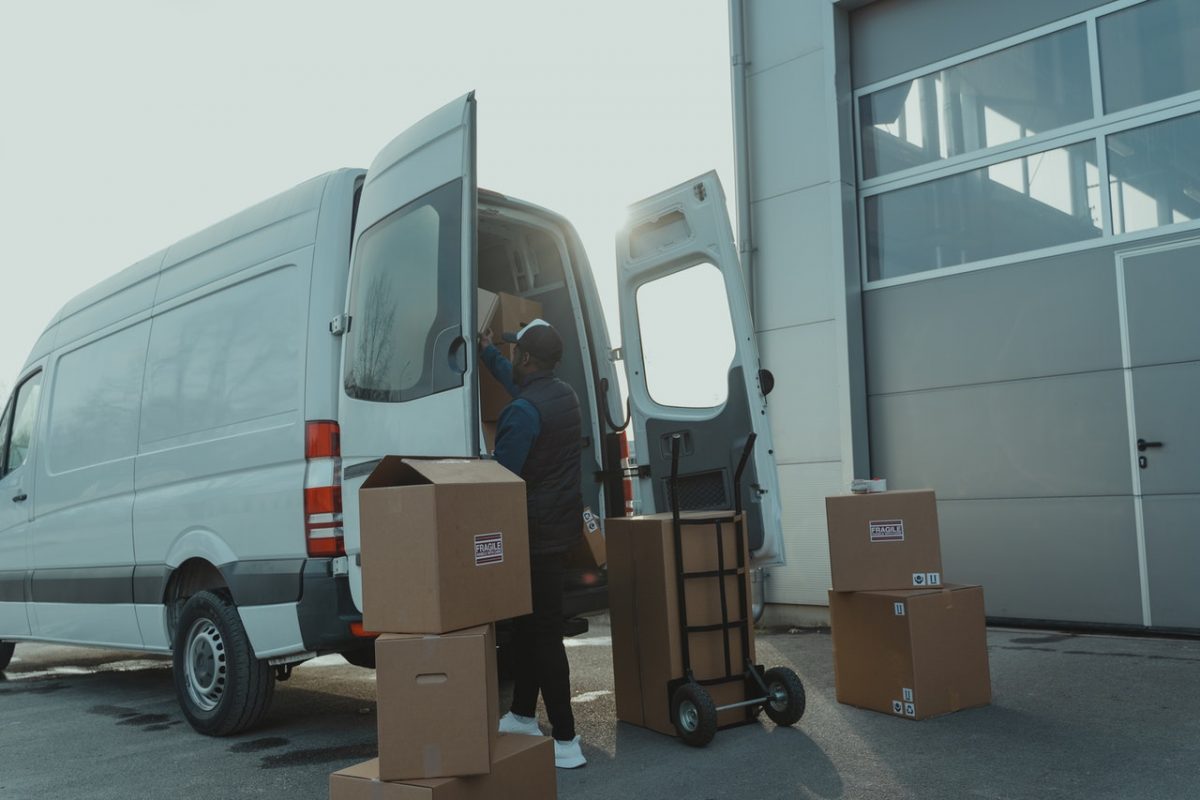 One of the most important details of a van is the payload capacity. How much you can transport in a single journey is a big part of efficiency and profitability, but the bigger the cargo capacity, the bigger the van – and that will have implications elsewhere.
Bigger vehicles, whether in height or length, will let you transport more goods, but there will be limits on the kind of items that can fit in the van. Access to the goods is also important, with some models having doors not just to the rear but on the side, too. This varies by model but can make loading and unloading easier.
How Many People Do You Want To Transport?
Another reason to choose a van is to transport people. Some models of van are better suited to this than others, and there are rules on how many people can be safely moved in a vehicle at one time. Some have a separate row of seats behind the front row, making it easier to transport a crew or other passengers for personal journeys. The right chairs and seat belts use up a good chunk of this space, which is why standard models are better than converted vans.
Access in and out of the van is essential here, and windows are common on people carrying models to create a better journey for all involved. You'll also notice taller vehicles that are boxier so everyone has a good amount of headspace.
Vehicle Size And Handling
Van size matters. The more you want to transport at once, the bigger a vehicle you'll need. This might sound like an obvious choice, but there are things to consider, such as how these larger models handle, both when empty and full. If you choose a van that needs to be driven in a specific way, and you can't adapt, it's going to cause no end of trouble until it's time to get a replacement.
The environment you'll make most of your journeys should be taken into account, too. If you'll be predominantly in cities and towns, a larger vehicle could cause problems on some of the smaller, narrower streets you have to navigate. This isn't even taking parking, loading and unloading into consideration.
Special Factors To Consider
Some vans are designed and built for very specific purposes. A good example are refrigerated vans, which have cooling systems and insulation installed in the cargo areas to help transport perishable food and goods. The items last longer in these conditions at the cost of losing some carrying capacity.
There are plenty of vehicles with specialist purposes out there, from cherry pickers to haulers to campervans and many more. Once you know the type of van jobs open to you, it becomes easier to figure out if you need any of these features with your vehicle.
What Are The Running Costs
Financial considerations take priority for a lot of van owners and buyers. It starts with the cost of the van itself, with certain brands and models costing more to buy – even secondhand. As long as the vehicle has been well cared for and maintained, it can last for years to come, but there's more to it than how much you pay just to get the vehicle.
Van running costs cover things like fuel, maintenance and repair costs, too. Models with thirstier engines could eat into profits over time, while those that break down a lot will mean expensive repairs and time off the road for a double hit to your wallet.
The Right Van For The Right Job
With so many vans to choose from, and van jobs to complete, making the right pairing is important to really get the return on your investment. We've already talked about some of the different factors to think about when looking to pick the right van model, but that still doesn't help you match them up to the different models out there.
We could make an almost endless list of jobs and list all of the vans that could work for what they need, but no one would read it! We've picked out some different jobs that might apply to you, the reasons the van works for them and a couple of options to choose from. You don't have to use our suggestions, but it's a good place to start, whether you have van delivery jobs in mind, man with a van jobs, or something else entirely.
Vans For A Delivery Driver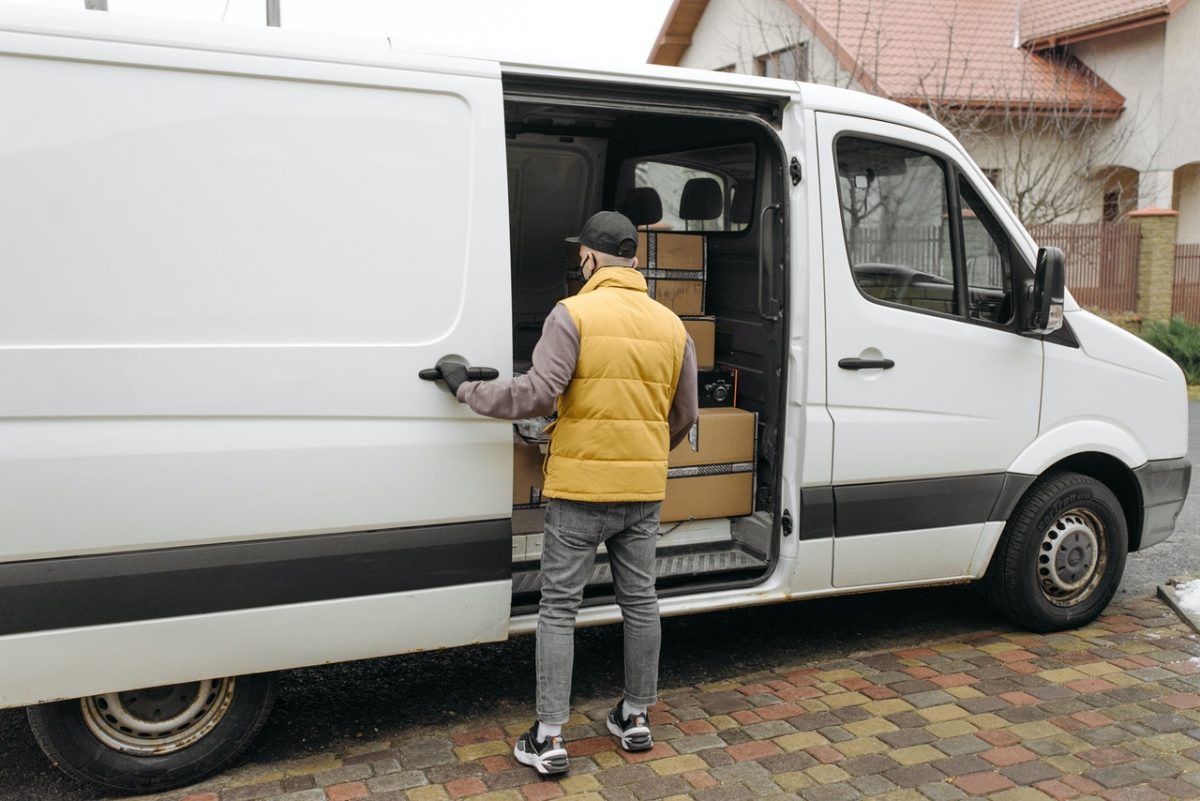 Delivery drivers are in demand, and there are plenty of opportunities for every situation. From smaller van models to larger ones, there are opportunities to take advantage of specific opportunities by playing to their strengths. Smaller vehicles, for example, thrive around cities and towns and can dart in and out of tighter spaces than their bigger counterparts.
The larger vans mean longer journeys before having to restock, but could see you travel further, or haul bigger goods. Comfort and efficiency matter a lot here, with the stop-start nature of the job also something to keep in mind.
Great vans for delivery drivers include:
Ford Fiesta
Fiat Fiorino
Citroen Berlingo
Peugeot Partner
Vans For Builders
Builders are often carrying not just tools and equipment, but also materials for whatever work they're about to do. That means they need a reliable van that can handle everything they throw at it. The space given by larger vans means more can be transported at once, meaning less time shipping everything back and forth and more time working.
Tipper vans are also a common site. These rugged, versatile vehicles make it easier to not only move materials but unload it, too. Every advantage will pay off when doing such physically intensive work.
Good van choices include:
Ford Transit
Volkswagen Transporter
Mercedes L2 Sprinter
Vans For Painters And Decorators
For painters and decorators, the question is size and carry capacity first. How much equipment and what supplies you need for the average job will be a big part in deciding what model to choose, and many who work in urban or busy residential areas opt for smaller models for the convenience and ease of getting around. They can also be modified to include racks on the roof for ladders.
Larger vans do offer advantages, though, such as taking everything you need for the day without restocking, but making sure there's space to park and unload becomes more important the bigger you go.
Van models that would be suitable include:
Volkswagen Caddy
Citroen Berlingo
Fiat Doblo
Vans For Electricians
Depending on how much equipment you need to take with you, and where the majority of your work takes place will decide what size of van you need, with arguments to be made for small, medium and large vans. This requires you to look at your situation and job history carefully, but still leave room to grow.
That said, larger models could have room for a workbench, so if something needs to be done with shelter from rain or wind, you'd have that space to put a bench or surface to work on. This isn't as easy with smaller vehicles.
Vans that would for here include:
Fiat Fiorino
Volkswagen Transporter
Ford Transit Connect
Man With A Van Options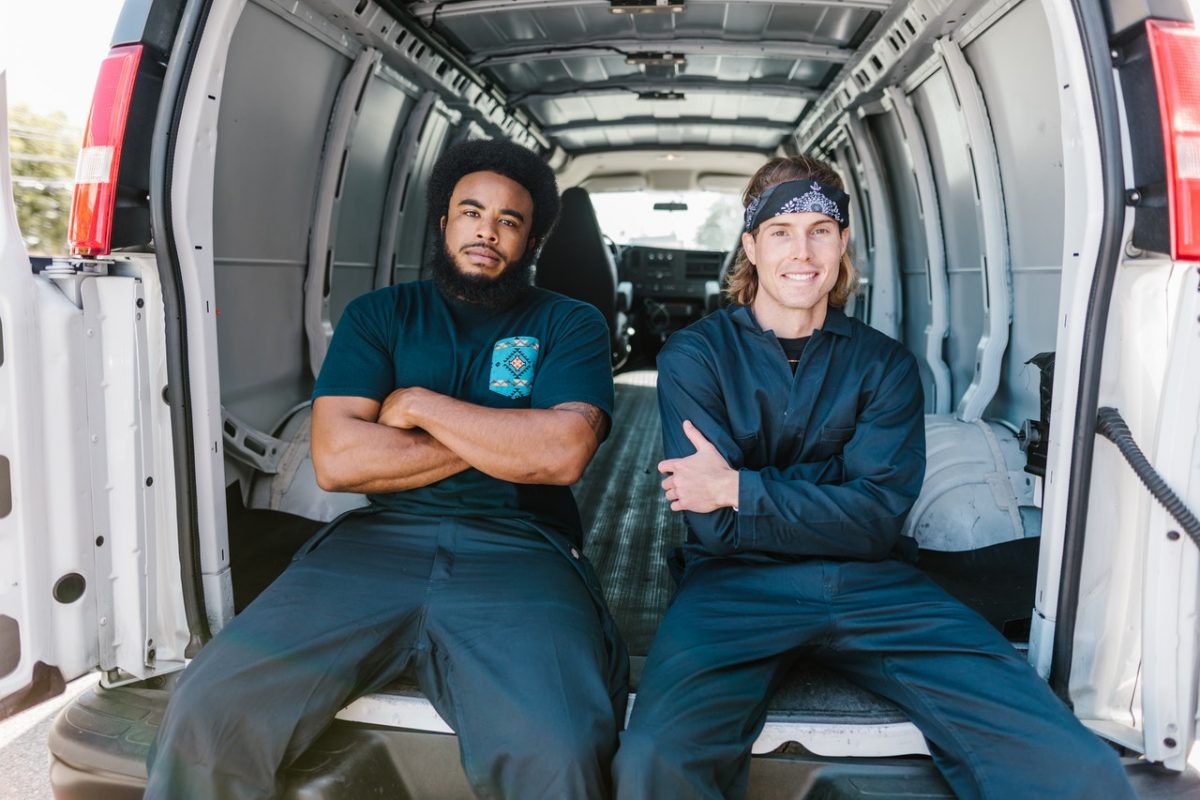 Man with a van jobs can be found daily, and there seems to be an endless supply of tasks that people are looking for help with. Due to the nature of this work, it's impossible to predict what you might encounter, or what kind of van would work best. In this instance, larger models can often be the better choice, as you'll be prepared for anything that comes your way.
As one of the most common views of van owners, the man with a van handles everything from deliveries to removals and much more. A van with good efficiency, can carry a few people and fit a lot of cargo – even large items – will let you take on more jobs than someone with a smaller model.
Good, versatile vans include:
Ford Transit
Mercedes Sprinter
Renault Trafic
What To Do If Your Van Isn't The Right One For Your Situation
There are many reasons your van might no longer be suitable, such as changing the type of jobs you use your van for, the environments you'll be predominantly driving in or finding that you don't have enough space with your current vehicle. You might be able to make do for a while, but selling your van is an option you should consider.
For a simple and convenient way to sell your van, no matter what condition it's in, We Buy Broken Vans can help. With our valuation tool, you can get a fair offer on your vehicle that lets you invest in your next model in confidence. We'll even arrange pickup at a time that suits you. If you want to know more about our service, get in touch with our team.